Search Virginia Lodging
Select the area below you are interested in staying to view our available tennessee golf accommodations in Tampa, Orlando and St. Augustine. If you have questions about any of our hotels, villas, or resorts call us or request a golf package quote.
Featured Lodging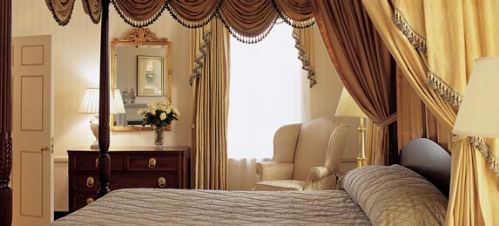 Williamsburg Inn
Williamsburg Inn is a landmark property built by John D. Rockefeller Jr. with the vision of becoming the crown jewel of hotels in Colonial Williamsburg. With only 1 king bed rooms available, the Inn has a strong tie to history with plenty of elegance. The Inn only has 62 rooms to provide the most luxurious guest experience possible. Lodging in the heart of CW makes for great Williamsburg golf packages!