Search Virginia Lodging
Select the area below you are interested in staying to view our available tennessee golf accommodations in Tampa, Orlando and St. Augustine. If you have questions about any of our hotels, villas, or resorts call us or request a golf package quote.
Featured Lodging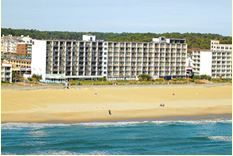 Best Western Oceanfront
The Best Western Plus Oceanfront in Virginia Beach offers 166 oceanfront rooms with private balconies. Right across the street, which is referred to as the West Side is another 40 rooms that are non-oceanfront. All rooms are non-smoking and have refrigerators, coffee makers, and complimentary wireless internet. Also, just to keep in mind only 1 parking space is available per reserved room.